I'm sitting at work right now and was looking through some of my nail groups and came across a request from someone looking for an easy way to remove glitter nail polish and was inspired to write this post. Glitter can be a huge pain in the ass to remove and that turns off a lot of people from wearing it.
I broke up with glitter nail polish back in October until I was able to find the perfect removal method for myself. I'm going to give you a few options with the last one being the method I personally use.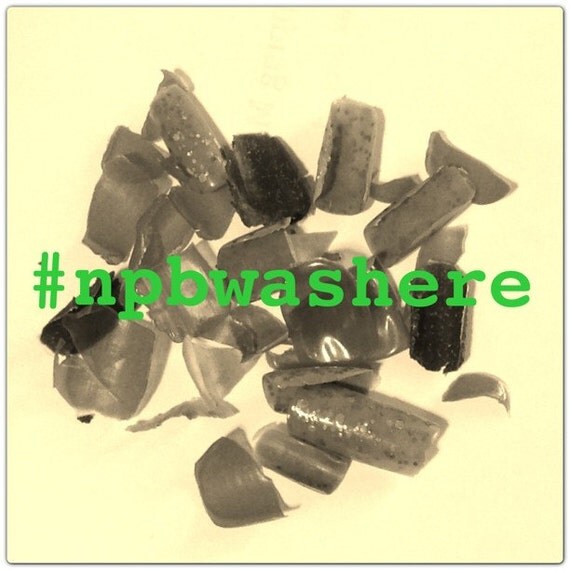 Nail Pattern Boldness came out with their Glitter-A-Peel base coat
and you could hear girls sighing in relief everywhere. Instead of a regular base coat, you just paint on a coat or two of this clear base and then add glitter and a topcoat as usual. When you want to remove the glitter, you just use an orange stick or other object to gently break the seal between the base coat and your nail. Once you break the seal, you can just peel the polish off your nails with no damage! I've used this myself and it is fabulous! My only complaint was that on occassion I would lose a whole nail of polish because it peeled off before I wanted it to. My work around was to paint GAP onto my nail but not all the way to the edge of it. This would leave some naked nail for the glitter or top coat to adhere to and create some extra insurance. It does mean you need a little acetone later, but it's still much easier than not using it!
Companies like Julep have created removal kits to simplify the process.
The Party's Over kit by Julep
includes felt pad soaked in a non-acetone remover. You put nail sized pieces of these felt pads over each nail and then cover each finger with the provided tip covers. This allows you to soak off the glitter with ease. After 5-10 minutes of letting the remover soak into your nail, you just squeeze the cap pulling the felt pad and all your glitter off! You can mimic these kits using cotton balls and aluminum foil too :)
My favorite method for both glitter and regular polish removal is
this amazing pot from Target
. This is filled with pure acetone and has rubber bristles inside. You just dip your finger in and rub the nail against the bristles. In less than three minutes, all the glitter is gone with no effort! One the acetone inside gets polish saturated, I just pour it out and add fresh acetone. If this pot is ever discontinued I will be one sad sad camper.
Do you use other methods? Which one works for you?